Description
NEW: She-P kit for Paragliding pilots
This kit contains:
She-P. For the She-P Classic: please note your color in the comment: blue, red, black, pink or maroon.
Option: a spray can Hollister adhesive spray, Urobond 88ml (large) or Urobond 44ml (small)
1 Box Smith&Nephew adhesive remover wipes 50 pcs
Quick Disconnect + extension tube 10 cm and orange closing cap
White double connector
110 cm PVC tube.
Option to choose between PVC tube 110cm or silicone tube 120cm. Note that the silicone tube is 10mm diameter inside and 14mm outside. It's more wide than the PVC tube.
Why you can choose for silicone tube: it's more flexible, comfortable and there is no problem with freezing. You can cut the tube, put 50cm on the She-P. While preparing the glider, you can wear it in your trousers. The other piece is on the pod of the harness, so it's easy to stay in the pod and comfortable to connect it directly before launch.
This is how you can set up the kit: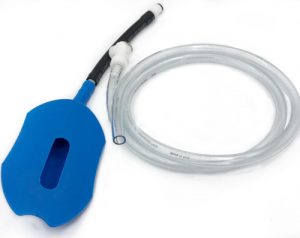 This webshop is based in the Netherlands, from there your order will be shipped.
Did you know the She-P is made by hand? Read more here