Quick disconnector
€26.19
3 in stock (can be backordered)
Quick disconnector including short piece of black tube and orange cap.
3 in stock (can be backordered)
Description
A need to have for using your She-P. Easily connects your She-P with the hose in your suit witha *click*
A quick disconnector includes a short black tube and orange cap, like on this photo.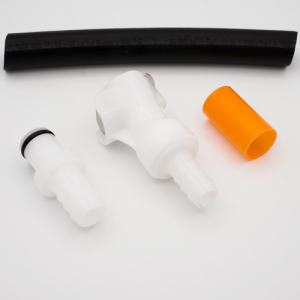 This webshop is based in the Netherlands, from there your products will be shipped.